Riser Management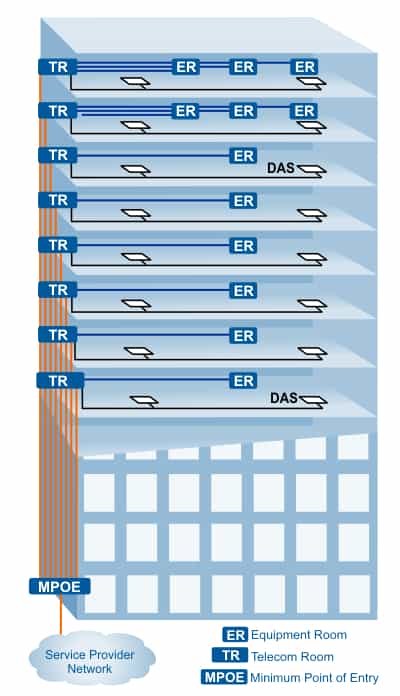 Riser Management is part of a building's internal network infrastructure and typically starts at the MPoE (Minimum Point of Entry) where the local access provider or ILEC drops the local loop off at the building. Network cabling is distributed vertically from the MPoE to Telecom Rooms (Telecom Closets or Building Telco Rooms) on each floor, and then to equipment owned by tenants in the building located in Equipment Rooms (Server Rooms, Data Closets, or Intermediate Data Frames).
Telecom Rooms also house equipment for DAS networks such as Remote Access Units (RAU), and provide network connectivity to a variety of Building Automation devices such as access control devices, security surveillance and intelligent LED lighting.
Riser management companies provide riser management network design, installation and maintenance for building owners and property management companies.
Omnitron System's iConverter® Multi-Service Platform provides Riser Management companies with a variety vertical and horizontal fiber connectivity solutions.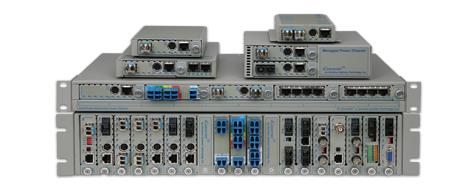 Associated Application Examples:
>> Demarcation Extension of T1 and Carrier Ethernet services
>> Building Automation and connecting PoE devices
>> Increase Wireless DAS Fiber Capacity with CWDM
>> Security Surveillance Networks